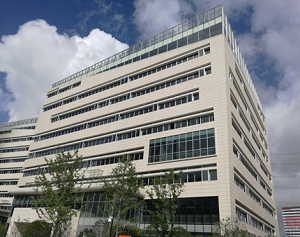 RuiFeng RF Technology (Shanghai) Co., Ltd. (RFT) is headquartered in Shanghai and located in the Source Innovation Valley of Zhangjiang Hi-Tech Park , the global science and technology center. Our company supplies a total solution for electromagnetic shielding environment, including all kinds of shielded rooms, reverberation chamber, semi (full) anechoic chamber, microwave chamber, and related materials and accessories. We are a professional organization for overall design of the chamber system, engineering installation, testing proposal, and integration of technical consultation.
Our company has unique self-owned electromagnetic shielding technology and electromagnetic absorbing materials technology, and has production and processing factories and professional engineering design and construction teams in China. And with the famous European manufacturer COMTEST company has deep cooperation. Not only the agents of their company's key components (such as shielded doors, absorbers), but also inherits COMTEST's many years of professional EMC knowledge and years of technical experience. Through technological innovation and improvement, we always maintain the company's vitality in the field of microwave chambers and anechoic chambers, master the most cutting-edge technology in the industry, and provide first-class technical services.
Our professional and experienced team is committed to meeting your demand for controlled electromagnetic environment.